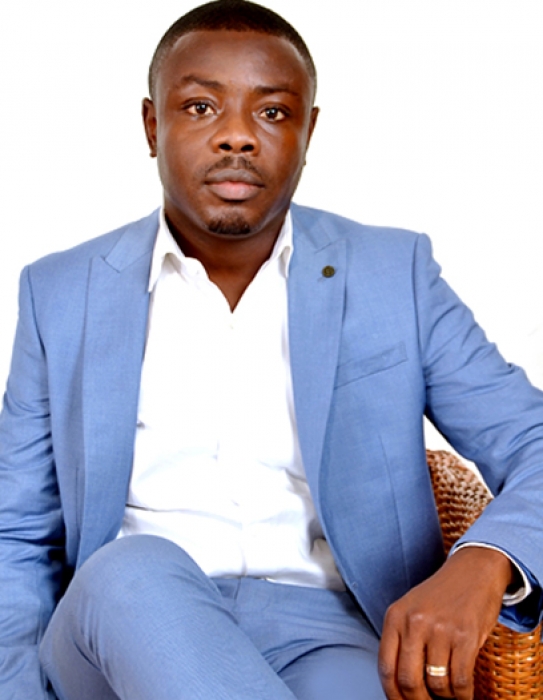 THOMAS KOJO STEPHENS (PhD)
SENIOR PARTNER
THOMAS KOJO STEPHENS (PhD)
Thomas is the Head of the Transactional, Oil and Gas Practice, as well as Consultancy Group of the firm. His practice focuses particularly on Oil and Gas (Law, Policy, State Control, Regulation, Local Content, Legal Audit, Due Diligence, Contractual, Transactional, Commercialization, Revenue Management), Torts, Corporate and Commercial Law, Probate, Immovable Property, and Transactional Arrangements.

He obtained his Bachelor of Arts in Political Science and Philosophy (Highest Honours) from Emory University in Atlanta, GA, which he attended as a Bill Gates Scholar, graduating Summa Cum Laude, Phi Beta Kappa. He obtained his LLB from the University of Ghana, his BL from the Ghana School of Law, and his LLM in Transactional Arrangements from Cornell University, Ithaca, New York. He attended University of Aberdeen, Scotland, U.K., as a Commonwealth Scholar, and obtained his PhD in Petroleum Law, Policy and Regulation.

He practiced from the law firm Akufo-Addo, Prempeh & Co. from 2008 to 2018 where he engaged in practice in several facets of the law, particularly, litigation and corporate practice.

He is currently the Vice-Chairman of the Public Interest and Accountability Committee (PIAC), a statutory body set up under the Petroleum Revenue Management Act, 2011 (Act 815), to monitor and oversee the utilization of petroleum revenue by the Government of Ghana. He is also a Lecturer in Law at the University of Ghana School of Law, where he lectures in both the LLB and LLM programs. He is also the consultant for Ghana for a number of international consulting entities such as the International Energy Law Advisory Group (IELAG), where he also serves on the Advisory Board. He is the jurisdictional author for a number of international publications in Petroleum Law such as Globe Law and Business, U.K. He has also published articles, particularly on Petroleum Law, in a number of journals, and has advised numerous entities in the petroleum sector as well as other corporate entities, on myriad issues.